WHO WE ARE
Our Team
A wealth of knowledge and experience
With over two decades of experience in customer satisfaction and customer retention research methodology and metrics, our team is equipped to address any customer issue your organization may be facing.
Please contact us if you are looking for a specific element of expertise or have a customer dilemma you'd like help addressing. If we are not the best solution for you, you can count on us to point you in the right direction!

Anne Miner, BA, MBA, CMRP
President & CEO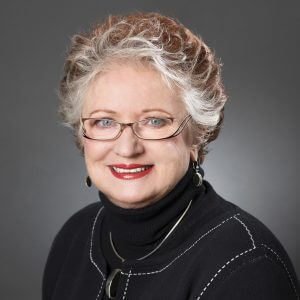 Anne Miner is a consummate entrepreneur in constant motion. In addition to her unique ability to see possibilities, Anne has a knack for identifying the necessary talent and expertise to assess, plan and implement change.
A skilled facilitator, trusted CEO advisor, and sought after coach, Anne is often called upon to lead executive teams through the rapids of change, bringing clarity and vision as well as a strategic framework for implementation.
Through The Dunvegan Group, Anne helps organizations to strengthen and build stakeholder relationships (including relationships with customers, employees, members, patients, students, vendors). Seeing organizations grow through collaborative and continuous improvement, and reduced customer and employee churn, as they deliver enjoyable customer experiences fuels Anne's drive to help people and companies realize their full potential.
Anne is an International Speaker, serves on a number of industry and association boards, is the 2013 recipient of the University of Guelph's Alumni Medal of Achievement, and author of several books on the topic of Customer Relationships and Customer Experience.
Olev Wain, BA, MA, PhD
Vice President, Research (Dunvegan Fellow*)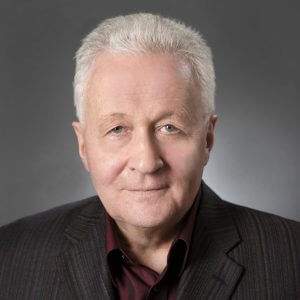 Dr. Olev Wain received his PhD from the University of Toronto in Educational and Psychological Measurement and Evaluation. He joined The Dunvegan Group as a partner in 1989, following five years as Vice President and National Research Director with Baker Lovick Advertising (now BBDO Canada).
With more than 25 years of experience in the marketing and survey research industry, Dr. Wain's skills have been beneficial to developing innovative programs for measurement and management of customer retention.
Dr. Wain has a talent for developing research designs to simplify complex problems and is well respected for his mathematical and statistical expertise.
Dr. Wain's research has been fundamental to the development of The Dunvegan Group's Business Retention Index™ (BRI™), our proprietary index of the strength of the bond between a company and its customers (indicator of customer retention).
The research and refinement of the BRI™ reflected a need to go beyond conventional customer "satisfaction" measurement to detect what customers would actually "do" about their feeling towards an organization – stay, or leave.
Dr. Wain is responsible for all of The Dunvegan Group's Key Retention Indices including the Business Essentials Index™, Service Delivery Index™, Problem Experience Profile™, the Customer Advocacy Zone™ and the Employee Advocacy Zone™.
In 2008, Dr. Wain was awarded the title of Dunvegan Fellow to reflect his ongoing contribution to the success of The Dunvegan Group.